Amy had joked with her husband, Mike that if he was planning a surprise birthday for her that he should get her sister, Anita to do it; and so over the course of the next month, that's exactly what happened. They needed a venue big enough to host the 50+ guests that were expected to attend, so Mike, being a carpenter, flipped his wood shop inside out to provide a space which became Anita's canvas to style the event. Some of the decor such as the candle holders were actually put together by Anita, while all the hanging and draping was done by Mike. The balloons are from Confetti & Co, which is actually owned by Amy herself. They had secretly placed an order for the balloons so Amy had actually made the balloons for herself!
That evening, Mike took Amy out for "dinner" and mentioned to her that he had left his wallet at work. Arriving at the shop he invited Amy in by telling her that he wanted to show her this table that he's been working on. When they walked through the doors, the lights were closed and she had no idea that she was about to be greeted by a bunch of her friends and family!
After the big reveal, we partied the night away with great food, and lots of laughs. Surely this was a night worthy of such a big day!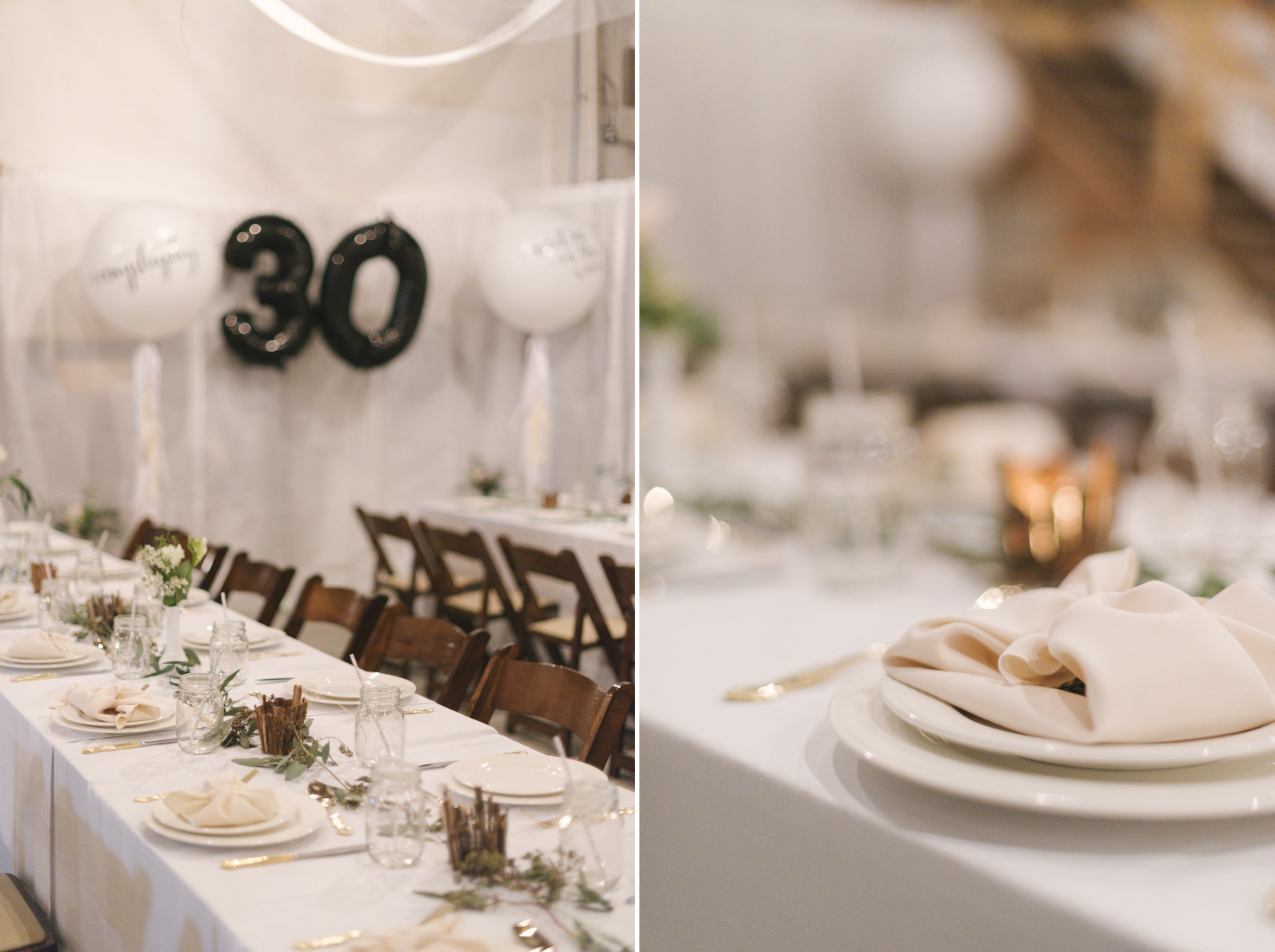 Thanks to all the vendors who helped make this possible!
Balloons - Confetti & Co x Fiona Rouillard Collab
Flowers - Room 6
Catering - Mike's Friend